Autonomous Solutions
SimIS, Inc has developed autonomous systems that implement Artificial Intelligence to a variety of platforms. SimIS autonomous solutions support our military and civilian forces.
Human Type Targets (HTT)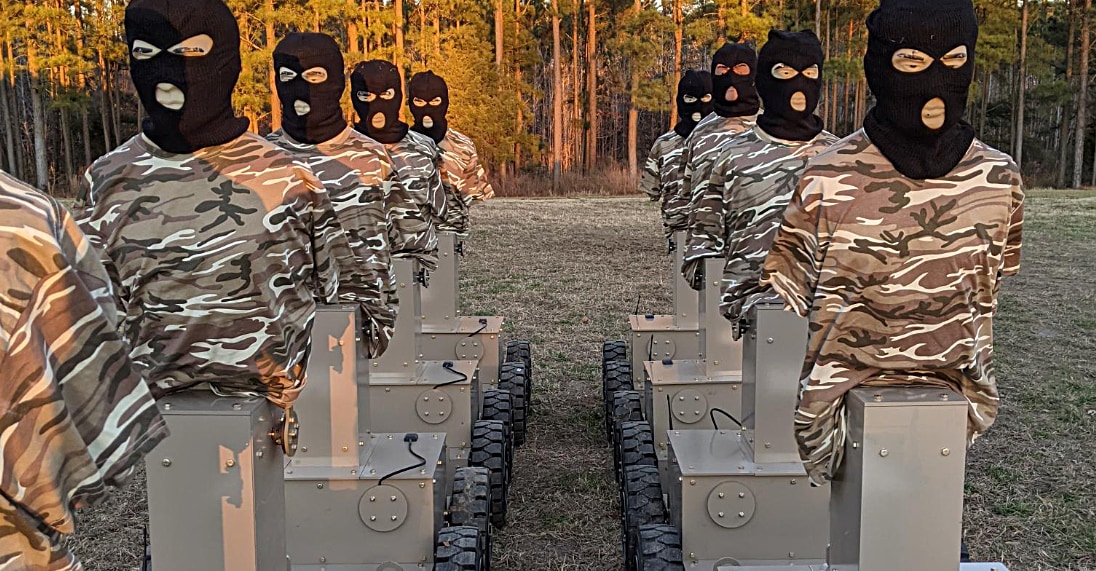 The Human Type Target system (HTT), is a mobile, trackless smart target developed for the military live fire training market and beyond. Its main purpose is for Improving Training Effectiveness with realistic moving targets. Aligned with the U.S. Army's Force 2025 goals for more realistic moving training targets, the HTT is deployable in a wide array of training environments.
Learn More About Human Type Targets (HTT)
---
Autonomous De-escalation Robotic Trainer (ADRT)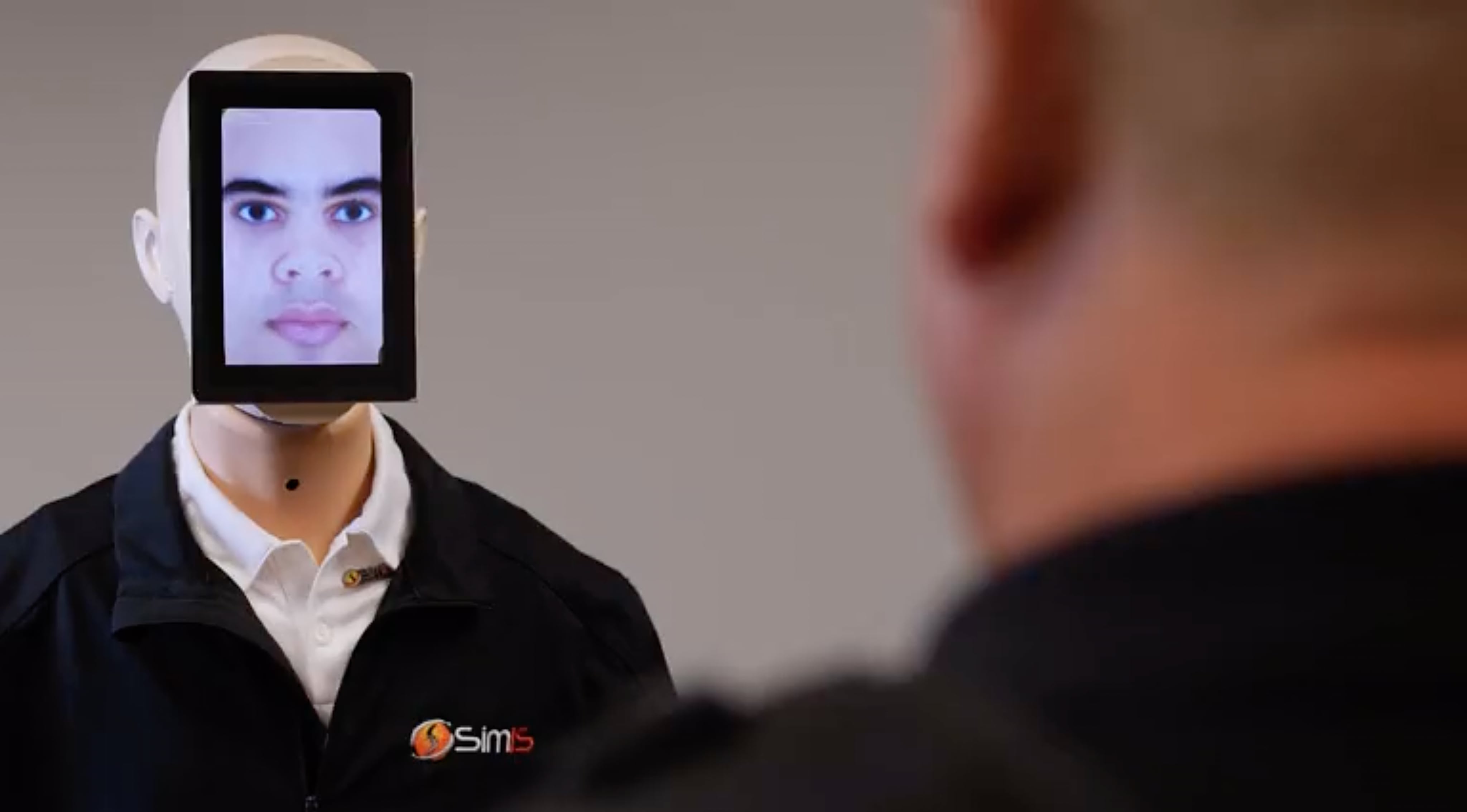 The Autonomous De-escalation Robotic Trainer (ADRT) encompasses a hybrid training design using a human-like robotic platform, interactive training screen and set of training scenarios that mimic real-life scenarios that our police officers face. The robot trainer contains sensors which allow complete interaction with the trainee including voice recognition, physical tracking and behavior(s) similar to those known behaviors associated with the training scenario.
Learn More About Autonomous De-escalation Robotic Trainer (ADRT)
---
RiverScout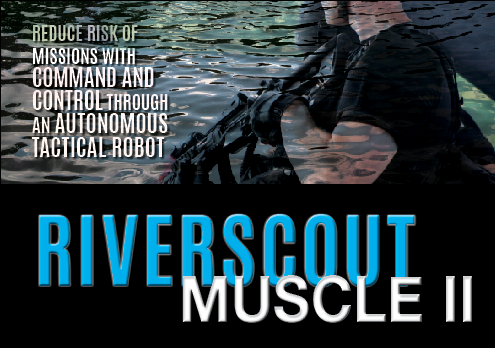 The River Scout is used mainly for surveillance and reconnaissance in promotion of situational awareness with focus on command and control through a tactical robotic controller. It uses advances in sensing, analyzing, communication, and navigation to perform tasks assigned by an operator. Implements the US Navy's first USV for a "brown water" environment, support to combat operation, or patrol waterways with virtual capabilities.
---
SimIS Autonomous Maritime System (SAMS)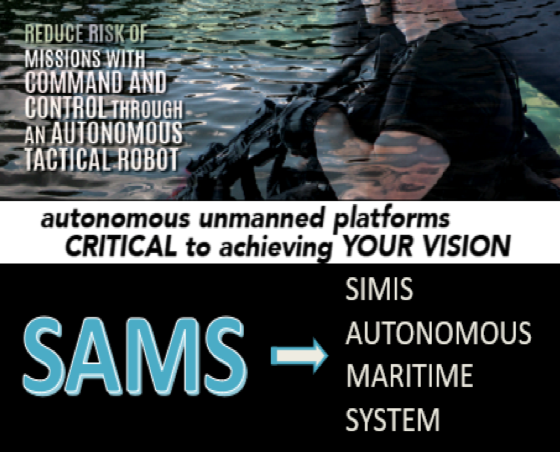 In order to meet the United States Navy's strategic planning and fleet objectives for the year 2020, SimIS has developed the "SimIS Autonomous Maritime System" (SAMS) a combination of Artificial Intelligence for multiple ASV platforms. The WAM-V created by Marine Advanced Research is an example of one of many ASV's that this technology can be coupled with. The SAMS is a cost-effective way to integrate independent components into a single system package.
Learn More About SimIS Autonomous Maritime System (SAMS)
---