Autonomous De-escalation Robotic Trainer
A hybrid training design using human-like robots as the basis for mimicking real-life scenarios which our law enforcement police and officers face
Overview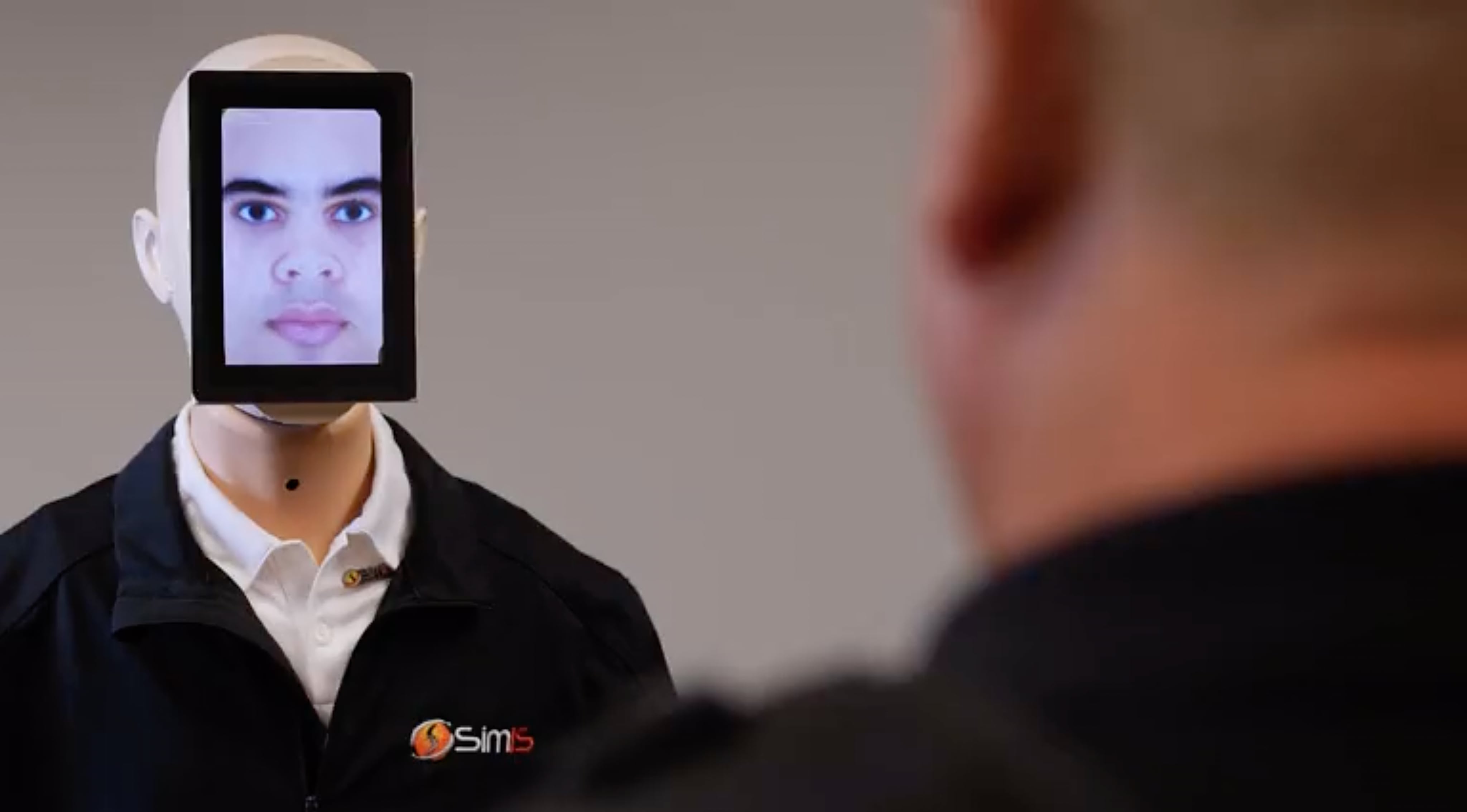 SimIS Autonomous De-Escalation Robotic Trainer (ADRT) encompasses a hybrid training design using human-like robots as the basis for mimicking real-life scenarios which our law enforcement police and officers face.
The goal of ADRT is to provide an interactive training experience which previously has only been accomplished with human actors, while exceeding the capabilities of pre-programmed videos which limit conversation, an essential element of de-escalation. ADRT accomplishes this training by having participants interact directly with the robotic trainers.
Through artificial intelligence, machine learning, and implementing known behaviors associated with real-life scenarios, ADRT utilizes sensors which allow complete interaction with the trainee including dialogue, body language, and physical movements. ADRT scenarios are updated to meet the ever-changing needs of law enforcement and our community.