AGILE, ENTERPRISE, OPEN SOURCE
CONTENT MANAGEMENT SYSTEM
SimIS CMS comes out-of-the-box with modules, advanced security, easy setup, and powerful developer features. Use and configure what's there, and customize what's not. The flexible Open Source license lets you move beyond the technology to focus on delivering a quality website.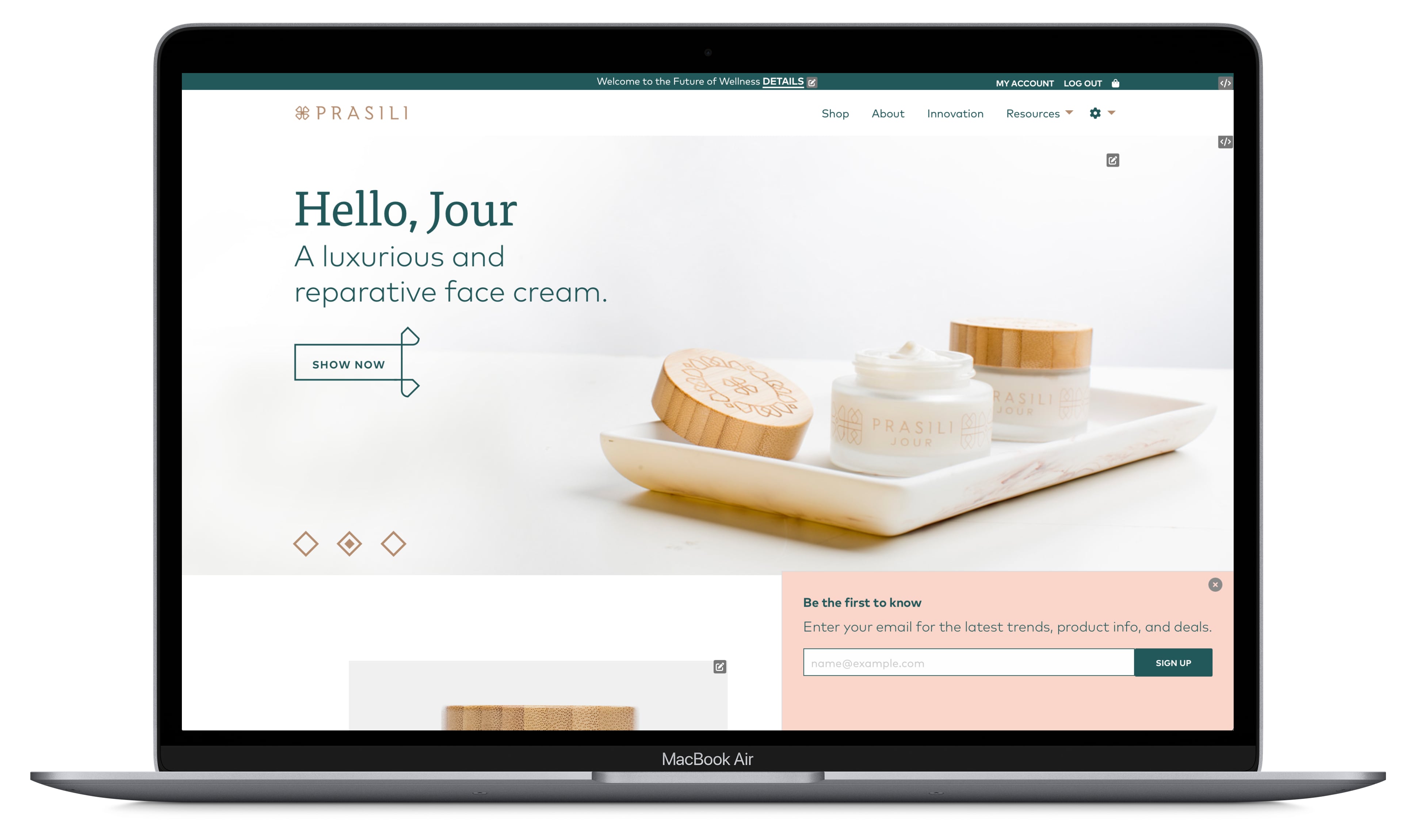 SimIS CMS CAN BE USED FROM DAY 1
SimIS set out to develop its mobile apps and responsive websites with a platform that is easy to customize and maintain – and we couldn't find an affordable solution which did both. The challenge with other platforms is that they need plug-ins to form a cohesive package, and those plug-ins need to be maintained for security and future compatibility. Other platforms also depend on additional services to form a complete package. So leveraging our strengths in application development, we focused on what users see first – the CMS. From there we continue to make both small and large steps in e-commerce, data integration, remote services, APIs, and collaboration.
| | |
| --- | --- |
| Module | Features |
| CMS | Site Map, Web Pages (Templates, UI Designer, SEO, Searchable) with Content and Images, HTML Editor, CSS Editor, Blogs, Form Data, Calendars, Folders and Files, Mailing Lists, Videos, Wikis, Search, Site Alerts, Form Pop-Ups, Sticky Buttons, Responsive |
| Analytics | Tracking for Sessions, Hits, Geolocation, Content, Searches, Referrals; Charts; xAPI |
| Data Integration | Datasets (CSV, JSON, GeoJSON, and RSS sources), Collections (Profiles, Geolocation, Multiple Categories, Relationships, Custom Fields, Indexed, Searchable), Data Sources |
| Collaboration | Users (Register, Validation, Login, Invite), User Groups, Collection Membership and Permissions, Chat |
| E-commerce | Products, SKUs, Categories, Customers, Orders, Account Management, Shipping Methods, Carriers, Tracking Numbers, Pricing Rules (Discounts) |
| CRM | Leads & Customers, Forms, Orders |
| Settings | Theme, Site SEO, Social Media, Mail Server, Maps, Captcha, Analytics, E-commerce, Mailing Lists |
| Integration | Google Analytics, Map Box, Open Street Map, Square, Stripe, Taxjar, USPS, Boxzooka |
| Security | Firewall (Integration and Blocked IP lists), SPAM Filter, Geo Filter, Rate Limiting, Snyk scanning |
| API | Rest API |
| Platform | Micro Widgets, Connection Pool, Cache, Scheduler, Workflow, Expression Engine, Upgrades, Migrations, Record Paging |
Manage everything in one place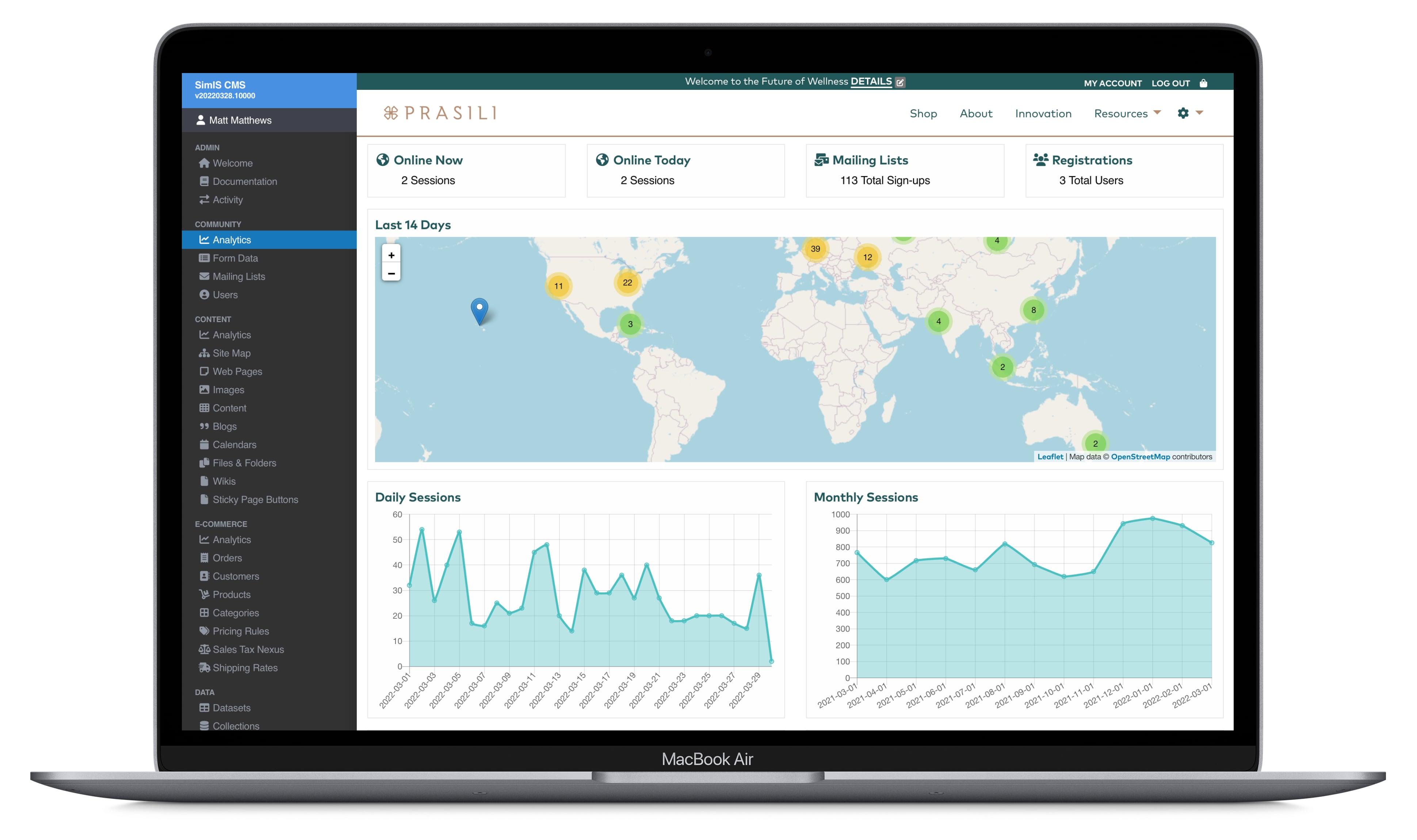 Businesses, organizations, and individuals have a trusted partner whether you're using SimIS CMS in a non-production environment, or you've taken your evaluation to business-critical dependence or business-critical use. Our engineers know the ins and outs, the complete stack – installing, running, monitoring, configuration, security, and feature development.
Interested in SimIS CMS? Fill out this form and we'll help you on your journey...