SimIS appraised at CMMI Level 3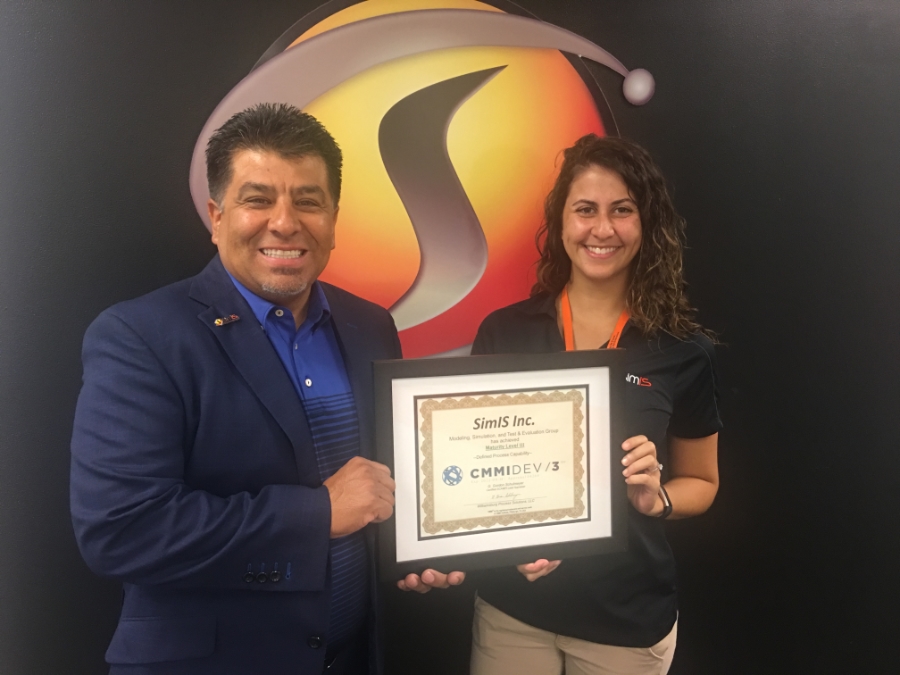 On October 1, 2019, Dr Johnny Garcia, CEO for SimIS, announced that SimIS is now appraised at CMMI Level 3 (Development) as part of the CMMI Institute's Capability Maturity Model Integration (CMMI) framework. The CMMI appraisal/rating is a capability improvement framework that provides organizations with the essential elements of effective processes that ultimately improve their performance.
The CMMI Level 3 rating indicates that SimIS is performing at a "defined" level, where all SimIS processes are well characterized and understood, and a described in standards, procedures, tools and methods. At this appraisal level, SimIS:
Solutions and software development, model and simulation, and test and evaluation processes have received the highest form of third-party validation
Software development, model and simulation, and test and evaluation solutions were confirmed to take proactive approaches to managing projects and processes
Internal processes enable continuous process improvement and produce great solutions that make a difference.
SimIS proudly adds this industry-standard credentialing to our capability portfolio. The CMMI-3 rating validates the comprehensive process management we apply to our management and solution-production capabilities. Most importantly, the CMMI-3 rating assures clients that we implement discipline compliance with industry and client standards concurrent with an integrated quality control management program.

---
Back to List
Back to News