For the 4th Year in a Row, SimIS Inc. is a Top Workplace Award Winner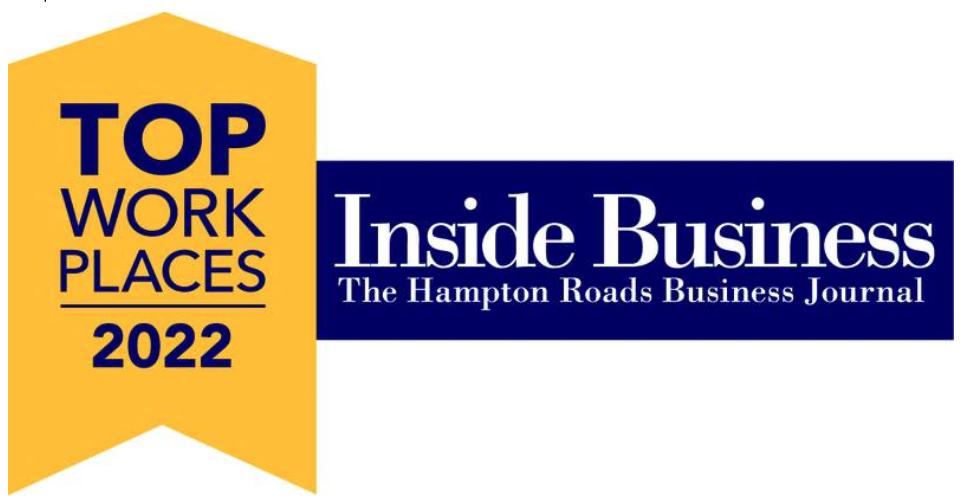 SimIS Incorporated, an innovative information technology company, is pleased to announce that out of 829 companies invited to participate in the annual Top Work Places, SimIs Inc. has been named a 2022 Top Workplace Award Winner, placing 15th in the Small Companies category. Within the Hampton Roads Virginia region, a methodically and competitive 45 companies made the short list for this award.
The Top Workplace Award winners all exceeded benchmark scores which were driven directly from a 14-question survey taken by company employees.
Over the past couple of years, most businesses have been challenged by the COVID pandemic to retain and attract employees. "COVID transformed our workplace. If we didn't transform, we would be out of business! We have changed most of our policies and have found that most people are more productive," said SimIS CEO and Founder Dr. Johnny Garcia. "Listen to their needs and adapt. Our lifeblood is our employees, and we have to listen and be reasonable about needed changes as the workforce and the business environment changes."
SimIS Inc., rose to the challenge by embracing virtual and hybrid work environments and worked with employees on creating a work environment that embraced flexibility to support or customer's and the companies' objectives.
---
Back to List
Back to News